Coaching Announcement: Senior Men & Reserves
Coaching Announcement: Senior Men and Reserves
Essendon Royals are delighted to announce the return of the coaching duo of Michael Curcija and Mick Giacomi for the 2018 Season.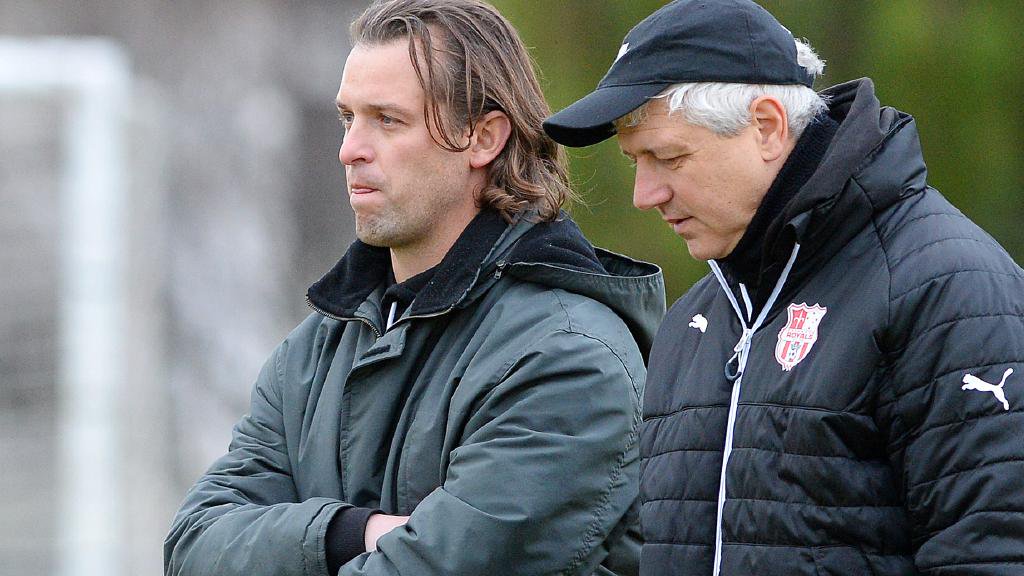 "Cij" returns as head coach for the 6th consecutive season. With playing experience in Europe and the VPL, Michael has helped the club grow in all areas from coaching the mini-roos, having a stint as the club technical director, to mentoring coaches in the juniors.

In the previous 5 seasons, Cij has taken the club from State 4 into State League 1. The club missed out on 4 consecutive promotions by only a single point in 2015 but bounced back to finish runner up in 2016 and gain promotion to the top division. A tough debut season for a young squad in State 1 last year will be built on this season with some key experienced signings.

Michael will become the longest serving coach in the Royals 60 year history early in the season.

Returning for a 4th year as Assistant Coach is the current holder of the clubs longest serving coach! Micky G's status in the Royals senior set up is legendary. As a player he has been top goal scorer, senior captain, as well as both best and fairest winner and runner-up. Senior coach from 1997 to 2001, Micky eventually returned to the club in 2015 as assistant to the senior team, bringing with him an endless supply of witches hats!

Emmet Sheehan takes over as reserves coach for the coming season. Having started with the Royals in 2014, Emmet has coached the 16's, 17's and 18's before spending the last two seasons with the under 20's. 2017 saw Emmet team up with Pino Santalucia (another senior B&F winner) as his assistant and the duo guided the 20's to the Royals first ever under 20 league championship. The duo will return together again in 2018. Along with the U18's State winning squad, Emmet will be looking to integrate a number of these players into a reserves squad that will push for senior selection over the coming season.